Hire Website Designer In India– To solve your digital tech problems, Team Plus Staffing Solutions stands by you. Referring to smart strategies, we Hire Website Designer In India for the major companies. Our game-changing services of Website designers are available in PAN India. Prioritizing the competition-based services our on-roll staffing service is avail in all the major IT sector areas such as Gurugram, Delhi, Noida, Pune, Bangalore, Kolkata, Chennai, Chandigarh, etc.
Team Plus Staffing Solutions provides a significant solution by hiring employees who advantage the business with their human ingenuity. It is your time to switch your recruitment process and connect with the leading tech hiring experts. We connect with applicants through our hiring process of Recvite. Currently, we are helping over 50 companies with our diversified recruitment process. A website developer is indeed important, he can help you fix the website issues within seconds and can thereby create an attractive website.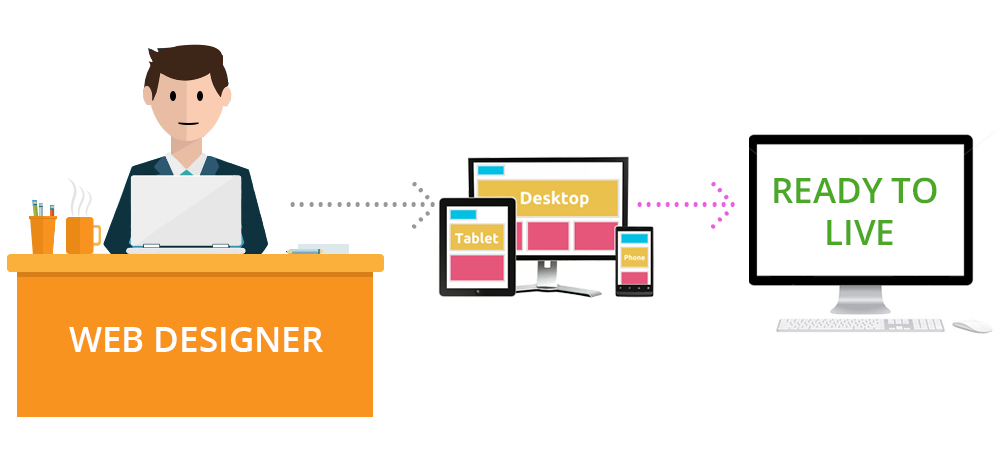 For digital transformation Hire Website Designer In India from the best IT staffing company offering its services in Gurugram, Delhi Noida, Pune, Bangalore, Kolkata, Chennai, etc. Accelerate your growth with our personal touch. Team Plkus Staffing Solutions provides 24/7 customer support and our network of hiring employees for teg major companies is recognized globally. Trust us and be a part of our associate team.
Hire Website Designer In India by Team Plus Staffing Solutions
The website is a platform where client interaction is the most important. A website can either make a customer or break a row of them. A website designer helps in offering the most positive outcome by presenting reliable solutions. Improve your resources and get leadership quality staff with our service of Hire Website Designer In India.
We recruit employees who work with an extensive team spirit. We are reliable recruitment experts with the facility of monitoring the applicant's details. Our service is not just for companies who look at the hiring of full-time employees rather we provide recruitment solutions for hourly and contractual basis website designers.
Team Pluss Staffing Solutions is aware of the current competition in the market, we are encouraged to find employees who are aware of the latest techniques used in website design. We help reach a step forward than the competitors in the market.
Doubtful in Collaborating with Us? Providing a Glance
There might be many recruited in the market offering services of Hire Website Designer In India but what makes us best is the professionalism we have towards our associates. Clearing all the doubts that you have, we are presenting you some beneficial aspects by which you can surely trust us.
Here are some advantages of choosing Team Plus Staffing  Solutions.
Our Hire Website Designer In India service is recognized globally.
We benefit the companies of each state and city of India, such as Delhi, Gurugram, Mumbai, Noida, Kolkata, Pune, Bangaluru, etc.
Our Human Resource Executive takes charge of finding the best candidates as per your requirements.
The customer support is available with 24/7 assistance.
We currently hold the resumes of approximately 5,00,000 candidates with various field specifications.
The interview process we conduct is a set of various procedures such as selecting the resume, talk interview, tans the paper testing, etc.
Be it the CRM, CMS, or the other customary solutions, the candidates we get you lead in every aspect.
Transform Digitally with Website Designer In India
Nowadays each person holds a mobile phone in their hands. For every this, we buy a search is requires. To buy the products, people often look for the websites of the presenter. If that is attractive to the market, it will reach the heights. This is the work of a website designer, they help you build transformative websites with all the representative features that can increase the website traffic increase.
Why do you Require a Website Designer?
A website designer if capable with innovative technology can help your firm receive maximum profits. Team Plus Staffing Solutions Hire Website designers in India and its cities such as  Noida, Kolkata, Chandigarh, Delhi, Gurugram, Bangalore, Pune, etc.
A creative web designer brings the best knowledge of  Magento web design, HTML websites, Website redesigning services, WordPress websites, and Website migration.  Our selection of employees has forever been dedicated to offering world-class website solutions.
Static Website Designer in India
An affordable yet premium quality website design is referred to as a static website design. Team Plus staffing solution's service of Hire Website Designer In India also includes the hiring of employees who hold experience in the development of static websites.
The designer helps you design and develop the websites and before launching them on the web portal the employee tests them. The static website design involves PSD conversion, HTML/CSS website designing, HTML5 Development, Bootstrap web design, etc.
CMS Website Designer in India
Team Plus Staffing Solutions understands that business associates want to have a package of creativity in a single website designer. Therefore to Hire a Website Designer In India our executives as per your advice find the candidates.
The CMSW Website Designers that we recruited for your company are packed with knowledge of WordPress, Magento, and much more. Their robust creativity and acknowledgment offer scalable and responsive solutions.
Contact Team Plus Staffing Solutions Today!
To become our associate and get the technical staff, contact us. Our service of Hire Website Designer In India is acknowledged throughout the country.
Contact: +91 80 8760 6363
Email: hr@teamplusindia.in